What is Chronic Disorganization and Why do I Need to Know?
ICD Workshop on Chronic Disorganization
March 6, 2024
1:00 – 4:30 pm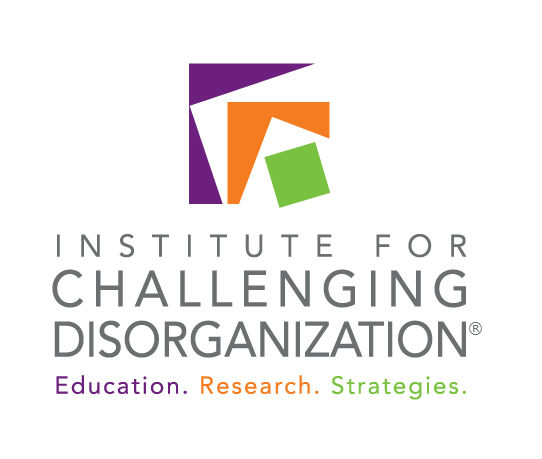 The Institute for Challenging Disorganization is hosting a workshop on Chronic Disorganization on March 6, 2024 from 1:00 pm to 4:30pm. Anyone curious and interested in learning more about chronic disorganization and ADHD is invited to attend.
The workshop will include two classes for credit, Introduction to Chronic Disorganization and Introduction to ADHD. These two classes form part of the ICD Level I Certificate Program. All participants will receive a certificate of completion. They will be able to use the credit towards their Level I Certificate of Study in Chronic Disorganization as an ICD subscriber. Come and learn more about chronic disorganization, meet representatives of ICD and join in the conversation. Find out about chronic disorganization and why you need to know.
1:00 – 2:00 pm Introduction to Chronic Disorganization
2:20 – 3:20 pm Introduction to ADHD
3:30 – 4:30 pm Q&A, Refreshments
The workshop price is £30.
Book as an add on to your conference ticket by clicking below.