Discovery of Less: Interview with author Chris Lovett
4 minute read
In October, the APDO Book Club hosted an online workshop led by Chris Lovett, the author of Discovery of Less (Less is Progress, 2021). Chris not only read from his book, but he also shared his further adventures in minimalism.
As well as being a lot of fun, this evening was a reminder to us that "having a minimalist mindset is only a tool, it's not an outcome" (Discovery of Less, pp. 217-218).
In this blog post by Book Club organisers, Nicola Austin (Life of Libra) and Anne Welsh (Tidy Beginnings), Chris answers five questions put to him by Nicola.
1. When did you realise you wanted something different?
There wasn't one eureka moment or flash of brilliance that led me to resetting my approach to living. It was lots of little things that stacked up and eventually led me to want to step off the treadmill of consuming and busyness. Once I reconnected with my aspirations to travel and find a career that fulfilled and energised me, I knew I had to do something different, otherwise they would only be dreams, hopes, what ifs. Being courageous and taking a career break right when I was at my 'peak' (aka busiest / most in demand) was scary but necessary. To travel, I needed to stop working - for a period, at least. So late 2016 was when I started to plan how to step off that treadmill and play an active and exciting part in life rather than watch it drift by outside an office window.
2. What's been the biggest surprise you've had since you started discovering the power of less?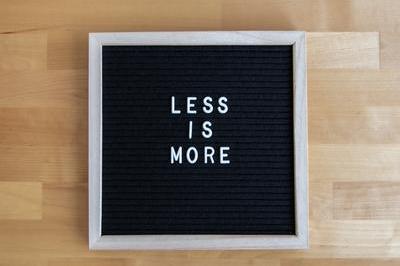 Realising how much stuff I thought I needed but really didn't. 75% of the clothes I had, either I didn't like, they didn't fit or they'd been superseded by newer items. Most of the kitchenware I brought into my home was never used. I thought that by letting go of it I'd miss it, but I can't even remember what most of it was, so it can't have been that important.
I was also surprised at how much 'busy work' I used to do that really didn't add any value to anyone. Once I stopped doing pointless work or work that wasn't important, I had so much more time to create and grow and focus on the important stuff.
3. Of all the places you travelled to and wrote about in Discovery of Less, where would the first place be that you'd return to?
Wow that's a tough one. I think we went to 10 countries and maybe 70-odd different destinations. I'll need to count them all again at some point. We are starting to plan our next big escape for a few years' time, and we would probably go back to Sedona or maybe California. There's so much more to see, and I think we are more focused on exploring different destinations and maybe dipping back every now and then into places we've been before. Our desire is to explore more of the Americas and possibly Nordic countries next. We're hoping we can do that in a sustainable way so our traveling experiences don't come at the cost of a huge carbon footprint.
4. Is minimalism and travelling a forever lifestyle for you?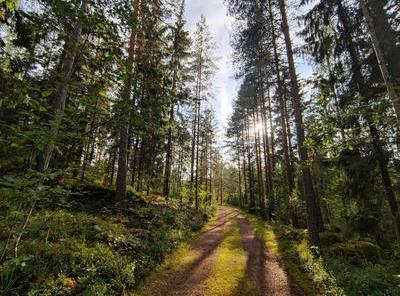 I have no idea. It feels right, right now. I love the freedom it gives and that it's in line with our values. But I also know life can change - nothing is really 'forever'. If we did stop traveling that would present a new challenge for a minimalist lifestyle but I hope we keep it up. I feel lighter without the clutter and 'stuff'.
5. What was the most surprising thing you learned about yourself during your journey to less?
I could achieve so much more with so much less. My physical and mental 'stuff' that I carried around was holding me back. It was keeping me safe. Once I let go of it, I unlocked the potential that has been buried underneath my decisions and stories of the past. I was able to write and publish a book, set up a business, say no more often, challenge back when something wasn't right and use my resources (money, time, energy) only on things that enhanced my experience of life.
It was also a welcome and delightful surprise to find that my story became an inspiration and a motivation for others!
---
You can keep up with Chris's latest publications, workshops and travels on his instagram,@christolovett.
If you are the author or agent of a new or forthcoming book on decluttering, organising and related activities and would like to come and share your book with the APDO Book Club, please contact Kate Wren at [email protected] in the first instance. Attendance is usually 5-25 APDO members (depending on interest in a particular book) from APDO's 400-strong membership. A few of us are regular attenders, while most dip in and out according to subject-matter. In terms of marketing, we are small but targeted, since in working with our clients we recommend and use the books we find helpful.
---
The APDO Book Club is one of the many benefits of joining APDO. You can find out more about becoming a member here.