Declutter, Organise and Savour Your Digital Holiday Photographs
3 minute read
Summer holidays are a time for relaxation, exploration and creating beautiful memories. While enjoying the sunny (or perhaps rainy) beaches, picturesque landscapes and exciting adventures, many of us snap countless photos to capture those cherished moments. Once you return home, the task of sorting and organising these photos can seem so overwhelming that often nothing gets done with them.
In this blog post, APDO member Sheena Taylor guides you through the process of storing, organising and savouring your holiday photographs, helping you declutter your digital space and create a beautiful memory keepsake.
Step 1: Gather All Your Photos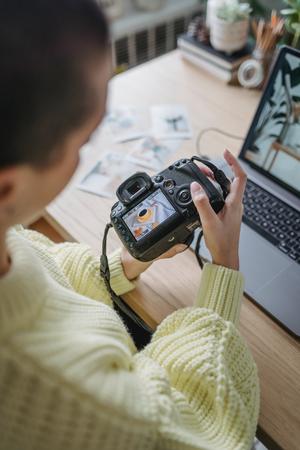 Before you can start organising, gather all your photos into one place. This includes any images from your camera, smartphone, and other devices you may have used. Remember to ask anyone else that also took photos to share them with you. There are clever photo sharing apps such as photocircle which can help you with this.
Next, create a folder on your computer or cloud storage and copy all your photos into it. This first step may take a bit of time, but it helps you gain a clear overview of the task at hand.
Step 2: Delete Unwanted Photos
Now that all your photos are in one place, it's time to declutter them. Go through and delete duplicates, blurry shots or images that don't bring a feeling of happiness or hold significant memories. Be ruthless with this step because it will have a positive impact on your finished project. Most photo management software like Google or Apple photos will help you quickly identify and delete unwanted photos. This step will save you time later as it significantly reduces the volume of photos that you need to organise.
Step 3: Organise Your Photos
Once you've narrowed down your photo collection, it's time to start organising them in a way that will make searching for specific photos much easier. Here are a few strategies to consider:
Create Folders or Albums: Organise your photos into folders or albums based on different aspects of your trip. For example, by specific locations, occasions, or activities.
Use Descriptive File Names: Use a meaningful file name that describes what's in the picture. This will make it easier to search for specific photos later.
Sort by Date: Using chronological organisation is a great way to relive your trip in an easy and structured way. Arrange your photos in date order, starting from the first day of your holiday.
Create a "Best Of" Folder: Choose the best of the best-the absolute top photos that capture the true essence of your trip-and place them in a "Best Of" folder. These will be the images you want to showcase in whatever keepsake you later choose.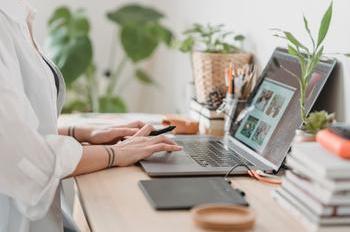 Step 4: Backup Your Photos
Before you go any further, ensure that your precious holiday photos are safely backed up. The recommendation is that you backup your photos in three different locations, so you don't risk losing your holiday snaps forever in some unforeseen way. Use a USB flash drive, an external hard drive, cloud storage service, or both to protect your memories from accidental loss.
Step 5: Create a Photo Book or Album
It's time to bring your photos into the physical world, creating something real and tangible that can be enjoyed every day. Consider creating a photo book or album that tells the story of your summer holiday. Many online services offer easy-to-use templates, helping you design a beautiful keepsake that you can proudly display on your coffee table or on your bookshelf.
Step 6: Share and Relive Your Memories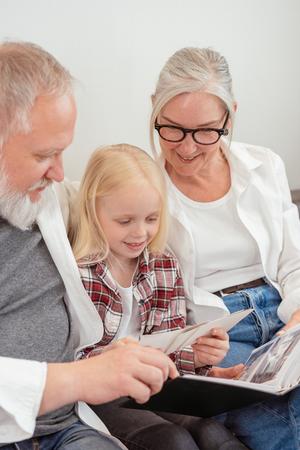 Your photos are now beautifully organised, backed up and even showcased in a physical form. You can stop there, but if you are longing to share your memories with friends and family, you might want to go on to create a digital album or slideshow and relive the magic of your summer holiday together. You can even add captions and little stories to make the experience more enjoyable.
Organising and savouring your holiday summer photographs is a rewarding task that not only declutters your digital space but also allows you to relive your favourite moments whenever you please. By following these steps, you can turn your collection of photos into a well-organised and cherished memory keepsake, preserving the joy and beauty of your vacation for years to come. Get started today and turn those memories into a work of art!
Sheena Taylor, founder of Your Professional Organiser, is an eco-friendly life organiser who helps busy, working women to create decluttered, easy-to-tidy homes so that they have more free time to use however they want. Sheena is also APDO's Reuse and Recycling Coordinator. Sheena lives in South Croydon with her husband and son, and cat, Maisie. You can find out more about Sheena by visiting her website,
yourprofessionalorganiser.co.uk.
To find your local photo organiser, use the Specialism search on our Find an Organiser page.